If you've ever stepped foot in the Oasis, you'll know that we love our beers - we have 20 on tap, many microbrews! Well, summer's here and that means lots of new sweet summer beers to try out! Below are some of our exceptional new beers that we think you will absolutely love!
Magic Hat Wacko
Brewed w/ beet sugar, pale malts, Columbus hops, fermented with an English Ale strain.
Yes, you read correctly... beet sugar! Hence, why the beer comes out pink! A great conversation starter at the bar. This has a very pale ale taste to it - not that fruity at all.
Southern Tier Mokah Imperial Stout
A stout brewed with coffee and chocolate!
The folks at Southern Tier couldn't resist the temptation to combine two of their highly acclaimed Blackwater Series Imperial Stouts: Jahva and Choklat. Alone each is perfect, but together as Mokah they are an inimitable expression of two of the world's most sought after flavors. A perfect treat for dessert!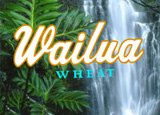 Kona Wailua Wheat
It's being referred to here at the Oasis as "the grapefruit beer" if that gives you any hint!
This golden, sun colored ale has a bright, citrusy flavor that comes from the tropical passion fruit we brew into each batch. Sit back, relax and enjoy paradise anytime.